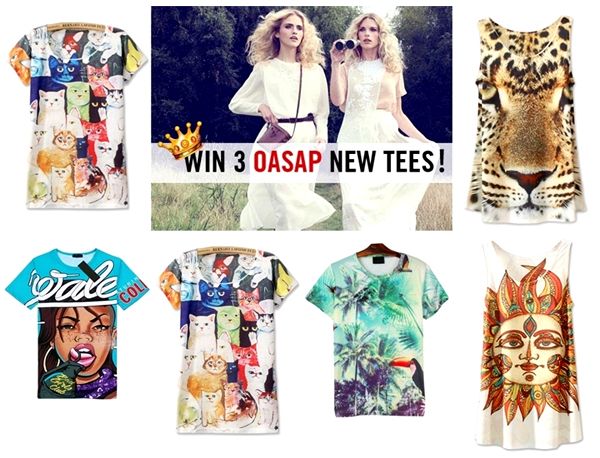 Have a glimpse at OASAP's spring-summer tee new-ins?
Our World Balance HerFootGear Giveaway has finally ended. We would like to thank each and everyone who joined our giveaway!
Without further ado, here are the lucky winners! Just a note, World Balance were the ones who picked the winners.
Congratulations to our three lovely winners! Kindly wait for World Balance to contact you through email or Facebook.
Recently, I've been looking for people to help me with my plan to hold a giveaway this summer. And just in time, Ms. Aisha of World Balance offered me the opportunity to host a big giveaway for my readers! What a stroke of luck! Well, it's not just me who will run the giveaway but there are actually 5 of us (It's Me Deann, Product Arena, Eyahnism, Genzel Kisses) who collaborated for this wonderful event.
World Balance is a popular brand of active lifestyle footwear for men, women, and children. They are so excited about their footwear collections that the company is very generous in giving three lucky readers (yes, you read it right!) to win three pairs from the Sports Active Shoes Collection, one pair from the Street Casual Shoes Collection and one pair from the Everyday Sandals Collection!
Maldita + Cetaphil giveaway has finally ended. We know everyone's excited to know who the lucky winner is. But before we proceed with the announcement, we would like to thank each and everyone who joined our simple giveaway. We would also like to thank our generous sponsors, Cetaphil Philippines and Mr. Joel Andrada.
Hi dearies! Are you up for another giveaway? In collaboration with Korean Doll, we're having a dress and cash giveaway! Yes, oh yes! Giveaway will run from November 25 to December 16, 2012.